10 Mistakes Made By 3D Printing Start Ups – 3D Printing Companies Need To Read This!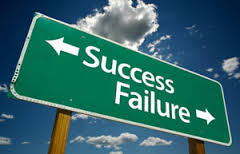 1. Being product focused when you need to be market focused.
Most start ups talk about the great differentiators and how they are a % better than competitors. Just because you can out invent HP doesn't mean you can out sell them. Does the customer care? If, for example, a 3D printer prints in turquoise, does that satisfy a customer need?
2. Under funded.
Whenever people come to me with a business that needs $50,000, $100,000 or even $200,000 I don't have to even read the plan. Unless they're opening a candy store they are going to need more money for almost anything.
3. Bad team.
When all the spreadsheets are configured and the power points are finalized, business is still about people. Founders need to surround themselves with others who bring additional skill sets to the team.
4. No problem statement.
Companies erupt with no definition of the problem they are solving. The rule in sales is "no problem no sale." Who is feeling pain? Who are you helping with your new company?
5. Poor marketing strategies.
An example of this is relegating marketing to facebook "likes." The first thing you learn when you try to market is that intent does not equal a sale. Marketing is awareness understanding and belief. Social media simply tells the world that someone has only seen your site.
6. No sales focus.
Companies are often created without sales people involved. But sales people look at the world differently and are more concerned with who is going to pay money for your product or service, and less concerned with saving the world. When a start up says "I want to bring 3D Printing to the world" they are really saying "we have no sales plan."
7. The inventor is CEO.
These are two completely different skill sets. Inventors are imaginative creative types. While CEOs are very creative also they tend to focus on methodology. Why try to run a business without a business person?
8. Meaningless activities.
This involves doing a whole bunch of activities that have nothing to do with getting the company going.
I spoke to one company that wants to do 3D printed watch bands. They were talking to fashion magazines, designers and Chambers of Commerce. They did everything except making and selling watchbands (which is their core focus).
9. No investor strategy.
An example of this is simply not getting back to investors after a meeting. How many times have people pitched investors and then left them?  It may not sound prestigious but raising money is a sales process.
10. Inflexibility.
Terms, staff and even some business methodology is subject to change with investors. Inventors are always saying "we want to keep control." Well if you want full control, don't take anyone's money! People who give you money may have useful ideas. And even if the ideas aren't useful, investors may want to be part of the process. There are also ways to give up control temporarily and then take it back when you are farther along in your business.
As far as marketing, take a look at some good 3D Printing Marketing examples at the 3D Printing Channel.