3D Printing Jobs to Watch For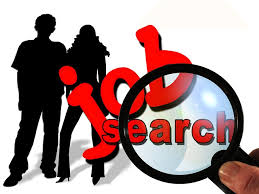 From 3D Printing MBA
1. 3D design
Thanks to its growth, 3D printing will create jobs for 3D designers at 3D printing firms, in companies as part of creative teams, and as freelancers.
2. 3D computer-aided design (CAD) modeling
3D printing would not be possible without CAD experts, who have the skills and expertise to convert product designs into digital blueprints that 3D printers need. Along with product designers, there will be a demand for 3D CAD modelers.
3. Research and development (R&D)
Wearable tech is all the buzz — and not just in the gadget world. From 3D-printed shoes to 3D-printed clothes and accessories, 3D printing is the fashion of the future.
4. Biological and scientific modeling
3D printing is not limited to consumer products. From prosthetics to human tissue, 3D printing promotes medical advancement and saves lives. It can also create drones, defense equipment and maybe even space food.
5. Architecture/construction modeling
For the construction industry, this paradigm shift will boost the need for 3D modelers that may replace current 2D construction planning solutions.