is 3D Printing Cool? Can we Sell 3D Printing Technology?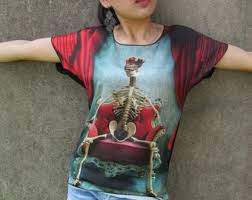 By Dan Suib, of The 3d Printing Channel
So…Where's the Traction?
We have all been to the conventions and conferences and tradeshows that are under attended. We have all wondered…why Pittsburgh? Or…why aren't people showing up to these events? In high tech industries, like the 3D Printing Industry, much of the focus and thought process, in the developmental stages of companies falls on the product and technology behind the product. After all, it is the actual products that drives interest and innovation within that industry, isn't it? Or…is it? Is the "coolness" of a product in the actual product or the way the product is presented?
Part of the genius of Steve Jobs was his ability to sell "Cool". Where Jobs took a more personal approach, Bill Gates realized he didn't have that same driving "coolness", so he sold corporate America on his message…"Power"…"Productive".
Sooner or later, the sales crews and marketing teams have to take control of this industry. The 3d Printing Industry. Until we allow the technicians and engineers to go back to what they do best, creating new and better stuff, this industry will always flounder and feel disjointed…with little understanding or traction from the general public. Listen, when I turn on my smart phone, do I care how I connect to my friends. Does it matter to me about the technicality that the device I am holding isn't actually a phone…it's a computer with a phone application on it. No. Who cares? It works. I talk on it. I text on it. I don't need to know what makes it work. But I do need to know all the cool things it can do with it, and those things are told to me by…a salesperson, not the technician.
The image of a product comes when a marketing and sales team takes over the popularity rush to the product. The devices are created by the technicians and engineers, but the industries are created by the sales, marketing and management teams driving eyeballs to the devices. "We", as consumers, don't consider something cool unless we are told "This is Cool". Stay in touch with the industry by joining the 3D printing industry trade association.